History:
2010:
all started in the summer of 2010, as a friend of the manager – Reinhold Dreule – asked him if he could develop a fully electrically adjustable tattoo-chair.
First, the whole thing was a simple idea.
The manager of ODIST GmbH have already collected many years of experience in the field of electrically adjustable furniture, so that they began to think about more and more.
Then, after multiple testing of similar products (tattoo-chair from all over the world), they came to the conclusion – it needs to get better!
After two years of development, it finally happened!
2012, the first TADOO was presented at the tattoo exhibition in Bregenz.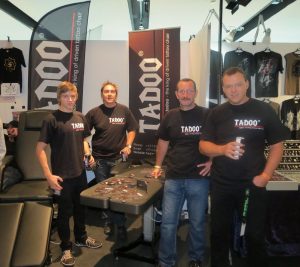 It was so great, just to get an honest and pleasant feedback. Than it was clear that ODIST has to put more months in development.
In December 2012, a completely overhauled "Tadoo" was issued at the convention in Berlin.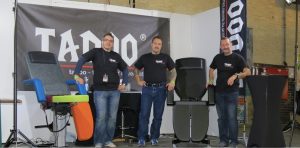 2014: Release Tadoo Ergo – High and Low
2016: Release Tadoo Ergo Rev 2.0; Tadoo Ergo XXX – Change of Cooperate Design and Logo
2017:
Start Distribution Russia, USA, Spain, Italy
New Webshop